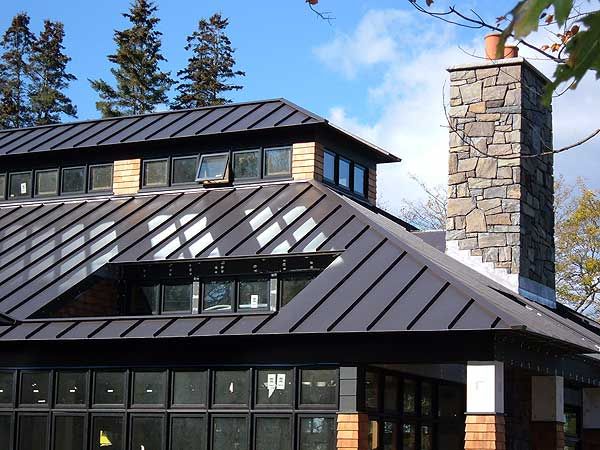 If you are looking for a strong, high performing building material – look no further than insulated metal panels (IMPs). IMPs are known for their durability, energy efficiency, and sustainability. But you may be wondering if that durability stands up to the different elements, especially in a time of climate change. Whether you live in the rugged mountains or dry desert, we're breaking down exactly how an insulated metal panel will perform in your region. 
Rainy Climates
Nothing makes a home or building owner run faster than the thought of water damage. Moisture ending up where it shouldn't can lead to detrimental and costly building repairs. But there's good news. If you live in an area that experiences high amounts of precipitation, metal panels can be one of the best construction materials for you. Metal panels shed water like a pro, don't retain any moisture, and are far from the rust ridden idea you may have in your head..
Windy Environments
Wind has a mind of its own, but some areas can expect high-speed winds more than others. This especially becomes a cause for concern when you are exploring your roofing options. Luckily, IMPs create a structurally sound roofing solution that can stand up against the most severe windy conditions.
Heavy Snow Prone Climates
Looking at you, Toronto! Heavy amounts of snow over a small period of time can be quite stressful on your roof and structure as a whole. Aside from the weight load, snow can threaten a home's moisture barrier. That's why lightweight metal panels were designed to withstand heavy snow loads; maintaining their individual strength and causing far less stress on your building as a whole. Concerned about hail? IMPs also come in varying degrees of thickness that contribute to their ability to withstand impact.
Wondering which type of metal panel we'd recommend for your environment? Get in touch with one of our Specialists today. Our team can make expert recommendations for your home or building, and even steer you in the right direction based on your desired style. Contact us at info@ecoinsulatedpanels.com or 1.855.838.9393.